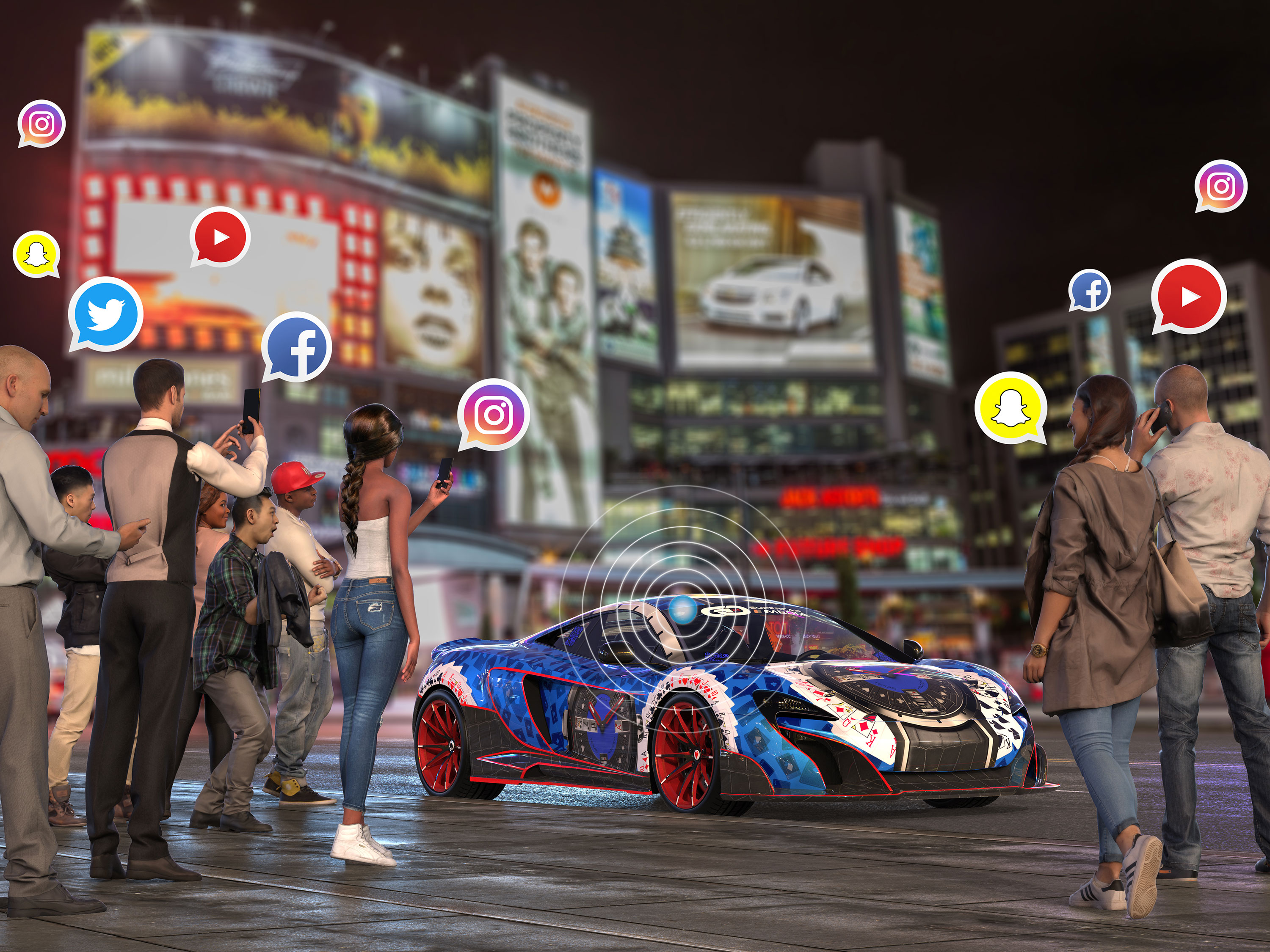 Exclusive Advertising
with show-stopping performance

At Gameover Inc. we combine our passion for innovative design with extraordinary automobiles to create meaningful and elegant media. Our services are unique and exclusively geared for luxury brands and prime time entertainment providers.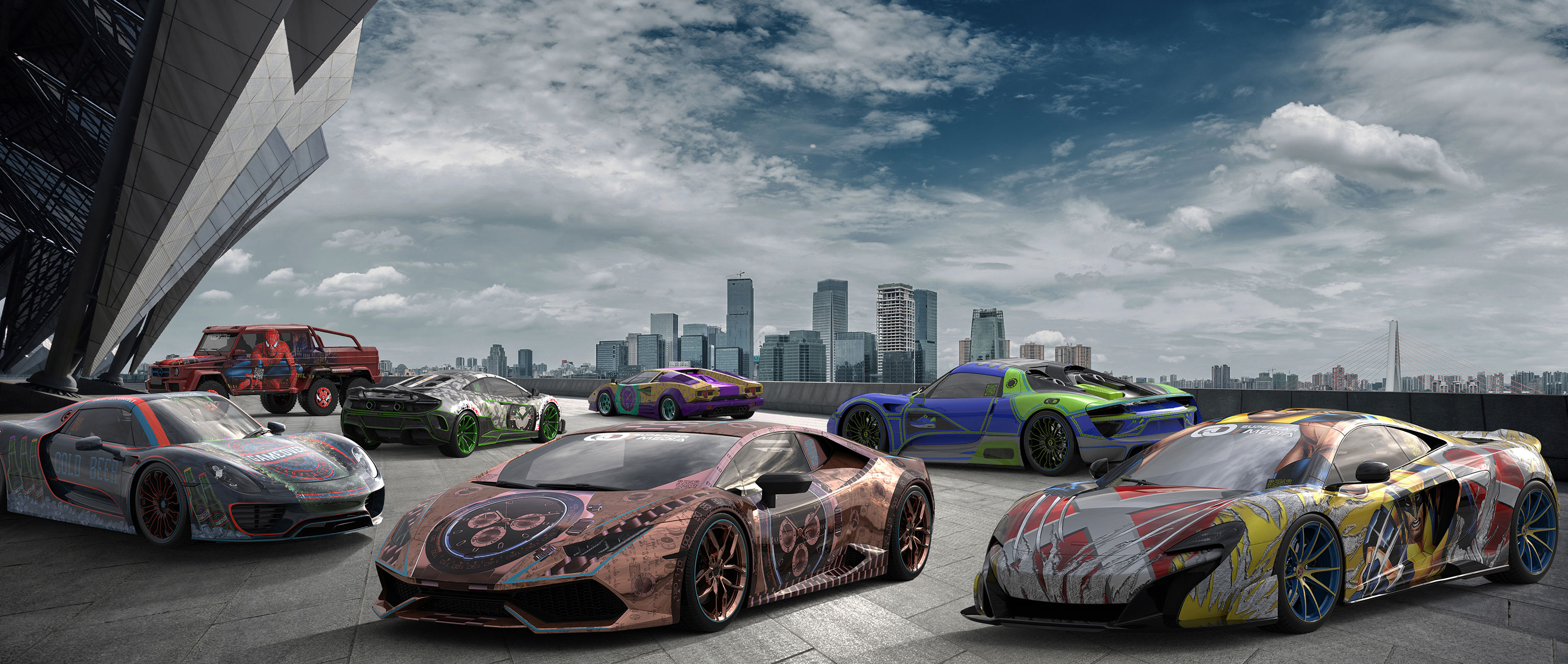 Meaningful high-impact billboards that will pull consumers towards your brand. Visually captivating, our artistic billboards become the center of attention everywhere we go attracting large audiences with the desire to take photos & videos generating tremendous media buzz well beyond the billboard itself. Pictures & videos taken are shared by consumers instead of sponsored ads making your message more authentic: personal, meaningful & memorable.
Intelligent mobility photos & videos taken are shared on social media platforms along with trendy hashtags. QR codes are integrated into our designs along with NFC, Beacon, & Geofencing technology which further enables our digital integration. Consumers receive personalized content on their smart phones or can scan the QR code to engage your brand.
Power of  location with unbeatable brand placement stand out from all the media clutter our billboards will target your audience by visiting iconic venues, making appearances at sporting events, concerts, festivals, trade shows, & any other citywide prime entertainment hot spots.
All demographics the high-traffic areas we frequent are crowded with tourists & locals that provide a mixture of affluent consumers, millennials, & the generation z.
To ensure safety & to maximize the number of impressions captured during each media campaign our drivers specialize in defensive & tactical driving, & our vehicles are governed not to go over 37 mph / 60kmh.
Our handsome driver & model can display your product by wearing or holding your merchandize. They can carry portable tablets that will play high video content you provide. We have a film crew capturing all the memorable moments during your campaign to make a viral reel video.
World wide services that can help expand your brand to new international markets, connect with current audience & reach new consumers.
With limited production we always choose quality over quantity. To maintain exclusivity, we run a maximum of three media campaigns simultaneously in the same city. All three media campaigns will feature different industries.

There are many benefits for top companies to advertise on supercars. It's a perfect backdrop for brands that share a high-quality vision.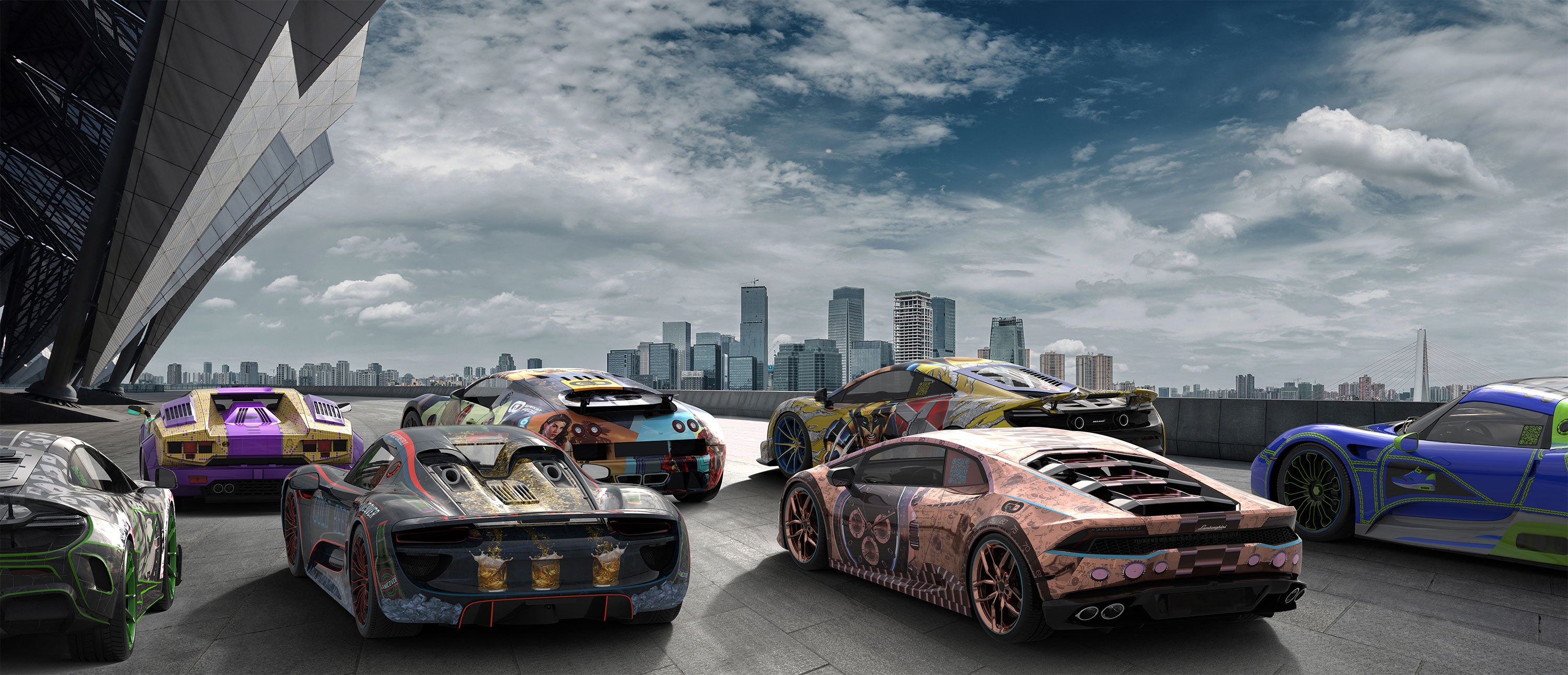 Supercars represent exceptional performance, fine craftsmanship, exclusivity and speed. The instant association of your brand with high-performance automobiles makes for meaningful and memorable advertising solutions in comparison with other OOH advertising options currently available.