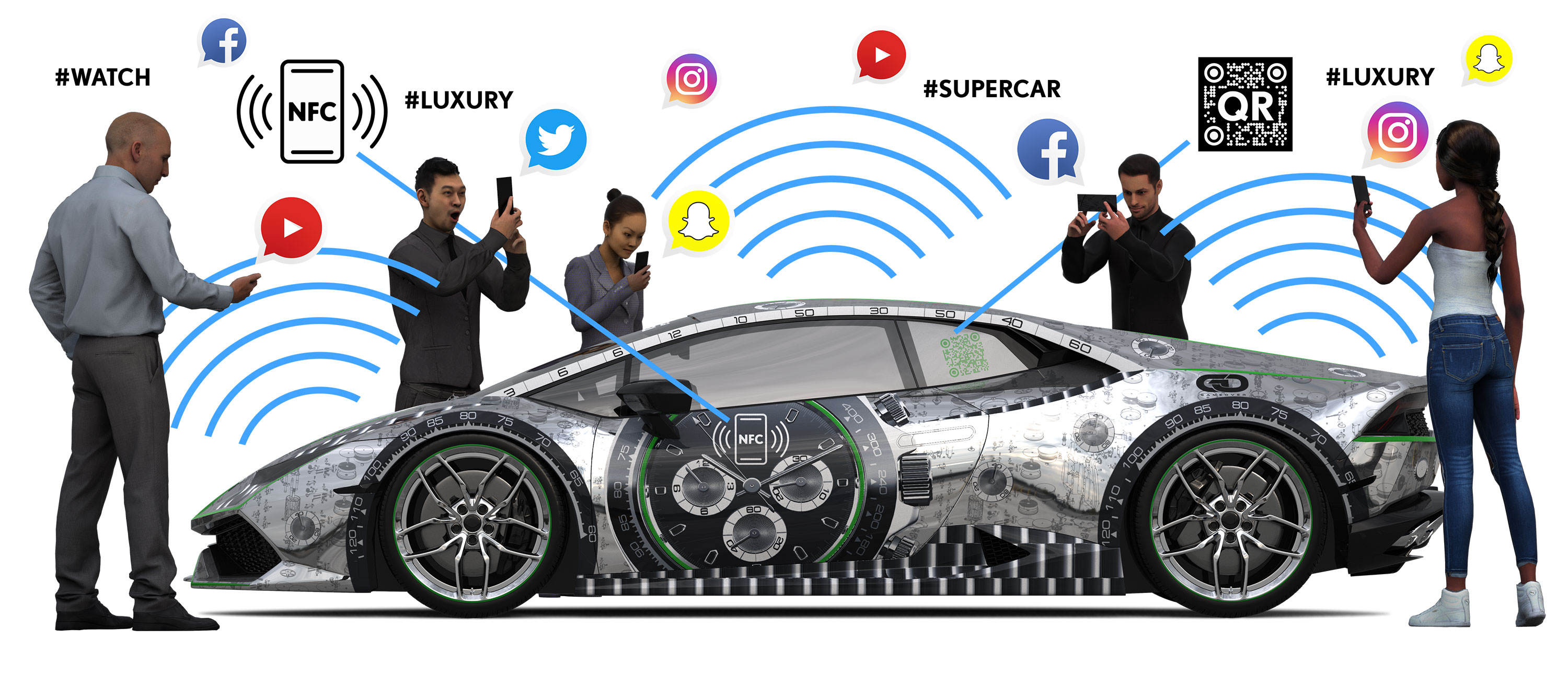 Combining out-of-home advertising with smartphones amplifies your campaigns exposure from local to global. Our artistic supercars create this unique phenomenon where people without any given instructions start taking pictures and videos of our mobile billboards and share them across social media platforms along with trendy hashtags.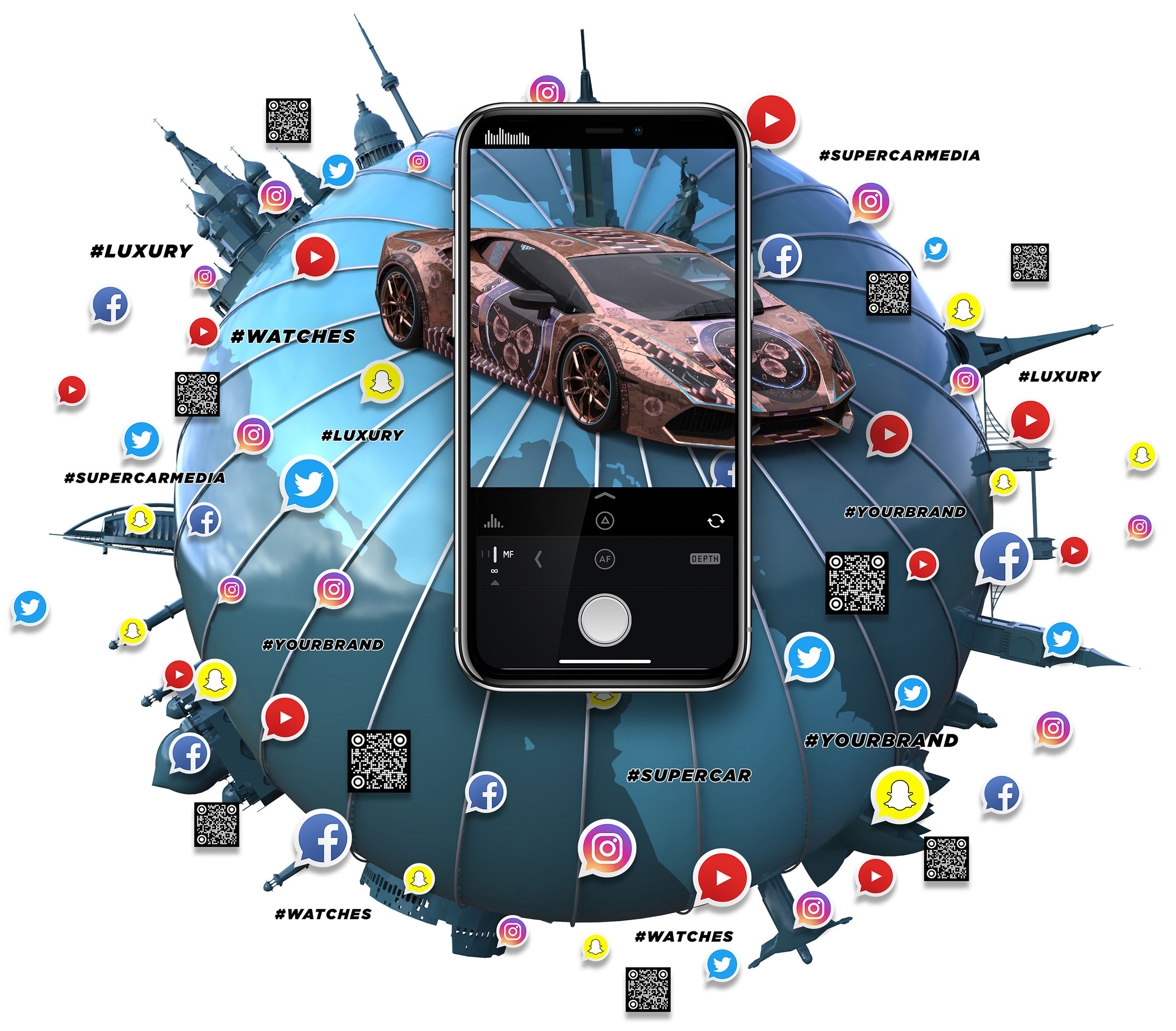 The message is more personal and authentic as its sent from the users themselves instead of sponsored ads and provides your brand with global exposure from one location in both the physical and digital worlds.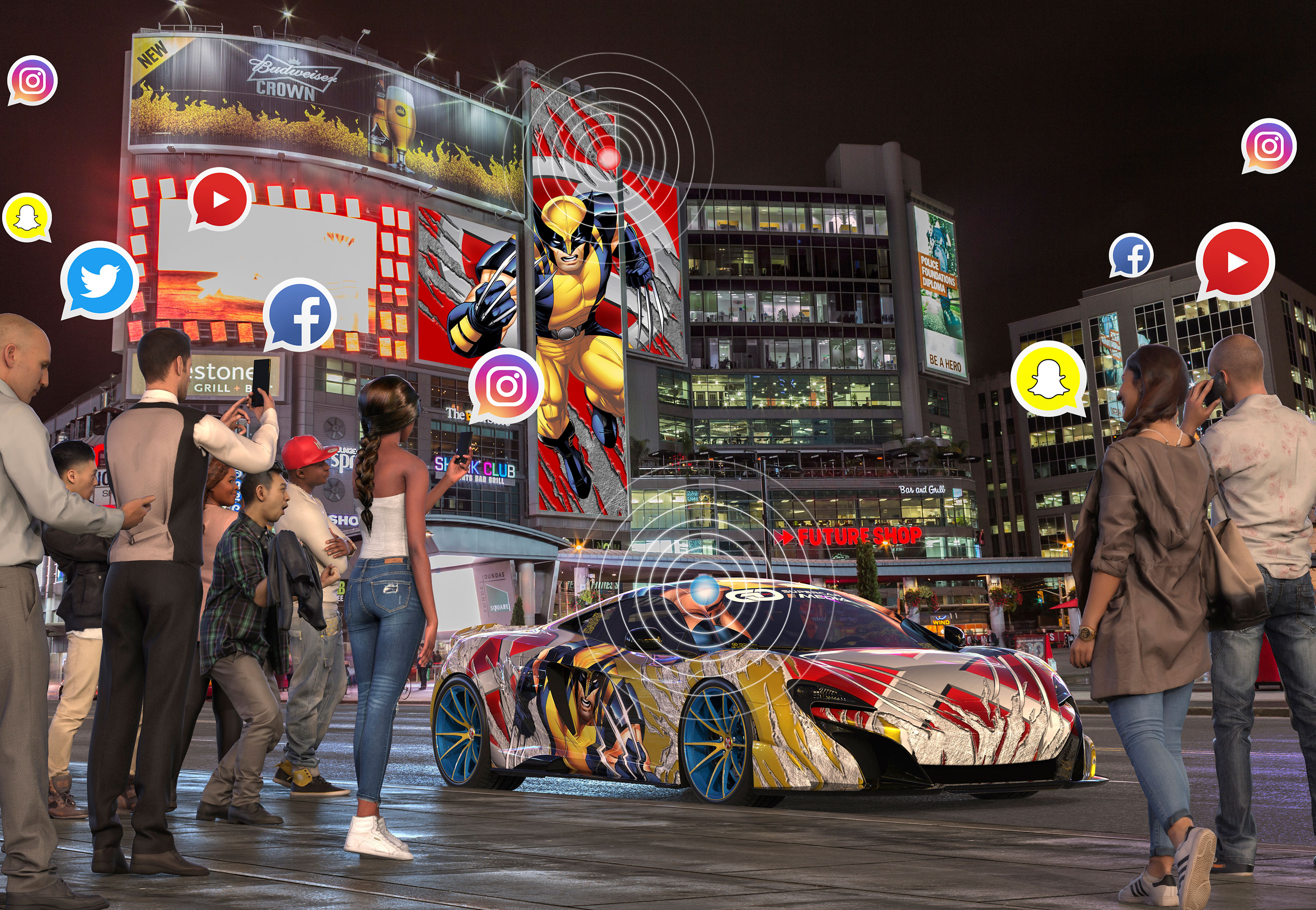 Geofencing technology allows us to provide live tracking, set a border parameter around the city, establish a predetermined route to target cities prime time entertainment hotspots, sporting events, concerts, festivals and iconic venues, and enable any points of interest that will deliver personalized content about your campaign on peoples smart phones who enter the marked area. Analytic reports collect statistics regarding the route travelled, total distance traveled, average speed, & amount of time spent mobile vs stationary.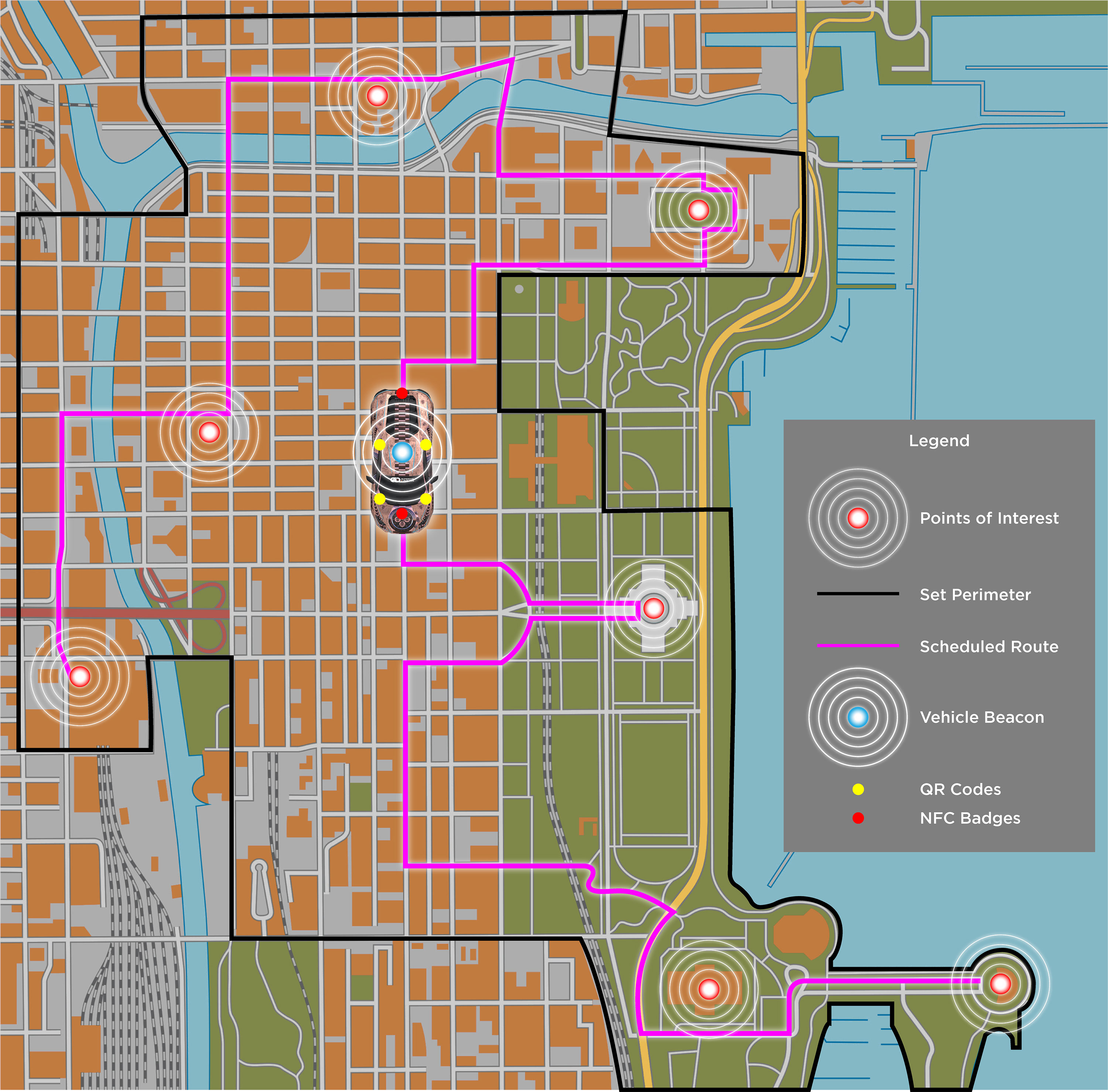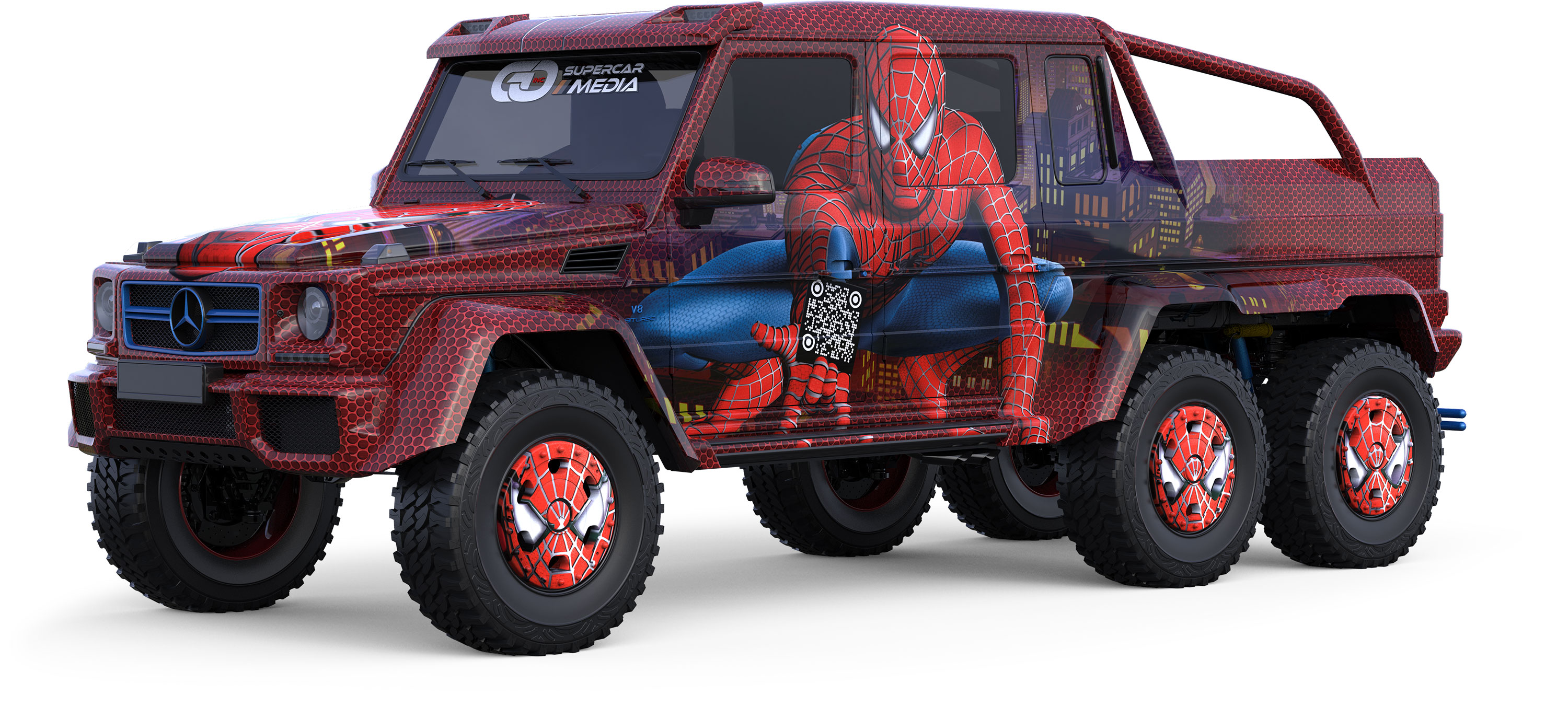 QR codes can be scanned using a smart phones to access your brands digital content. Highly interactive we find creative ways to display your QR codes for best engagement. To further improve on our performance we creativley embed QR codes and hashtags into our designs and equip our mobile billboards with the following intelligent devices.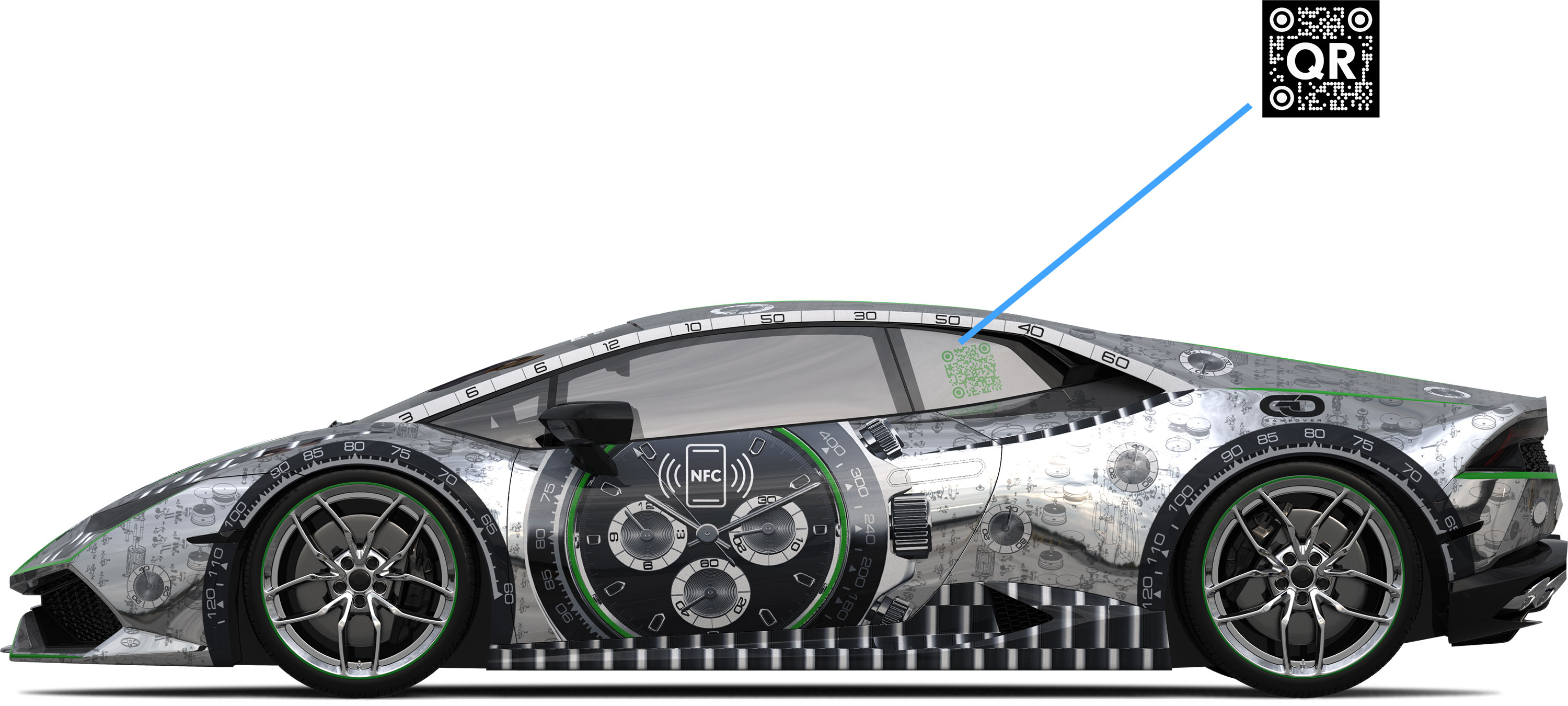 Proximity based beacons placed inside our mobile billboards deliver a personalized message to nearby smart phone users via Wi-Fi / Bluetooth. As pedestrians and motorists come within 150-feet of our billboards location the beacon collects the devices ID for mobile advertising and triggers push notifications informing the users of any digital content you choose is most valuable to your media campaign. To reinforce your message sticks long after our mobile billboard moves on it's way mobile advertising will continue to display standard banners or video ads about your campaign when the users visit their favorite mobile sites and apps.
Near Field
Communication (NFC)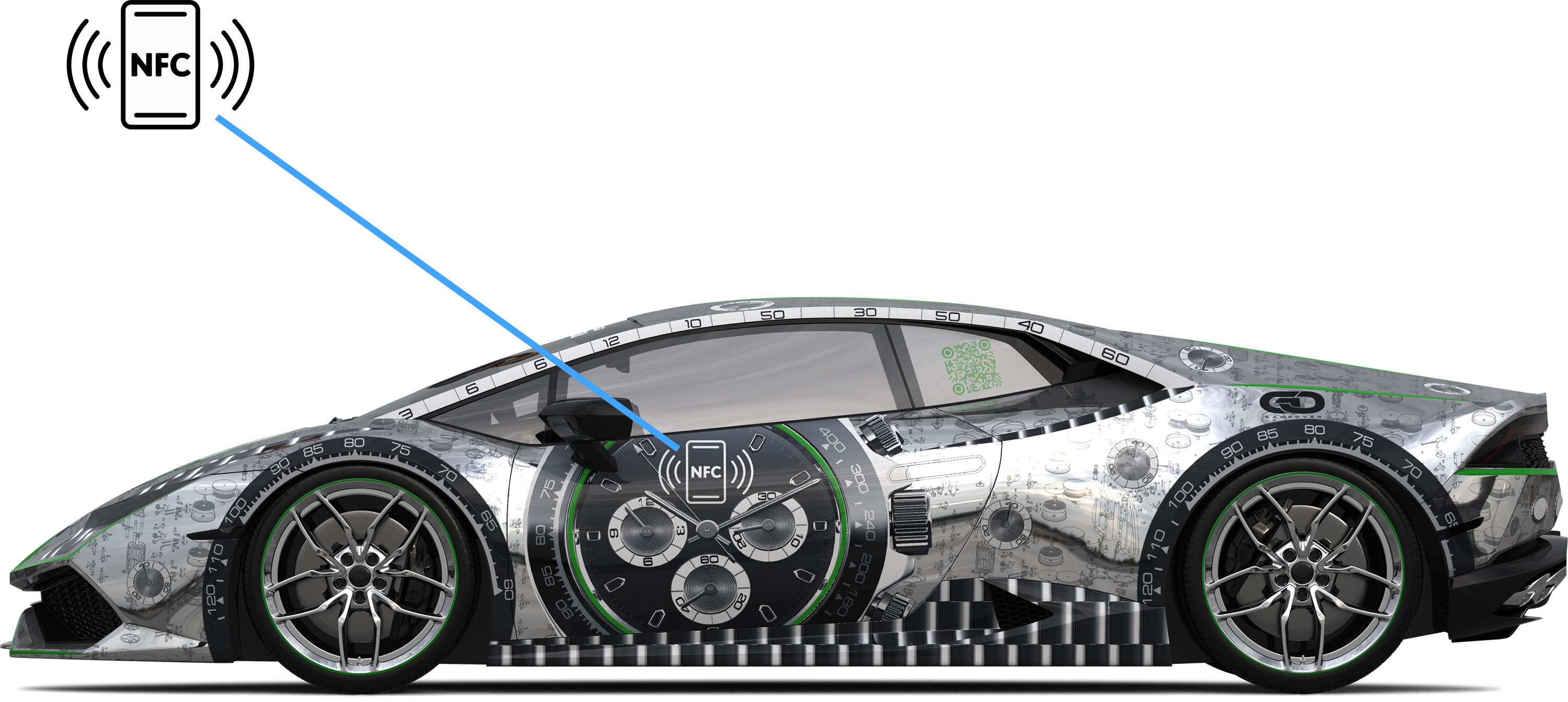 NFC enabled billboards allow nearby smart phone users to tap designated areas displayed on our automotive art work for direct and quick downloads of your brands digital content. NFC transmits information wirelessly within 1" read range. NFC offers high security and authentication for exclusive content.

Defensive and
Tactical Driving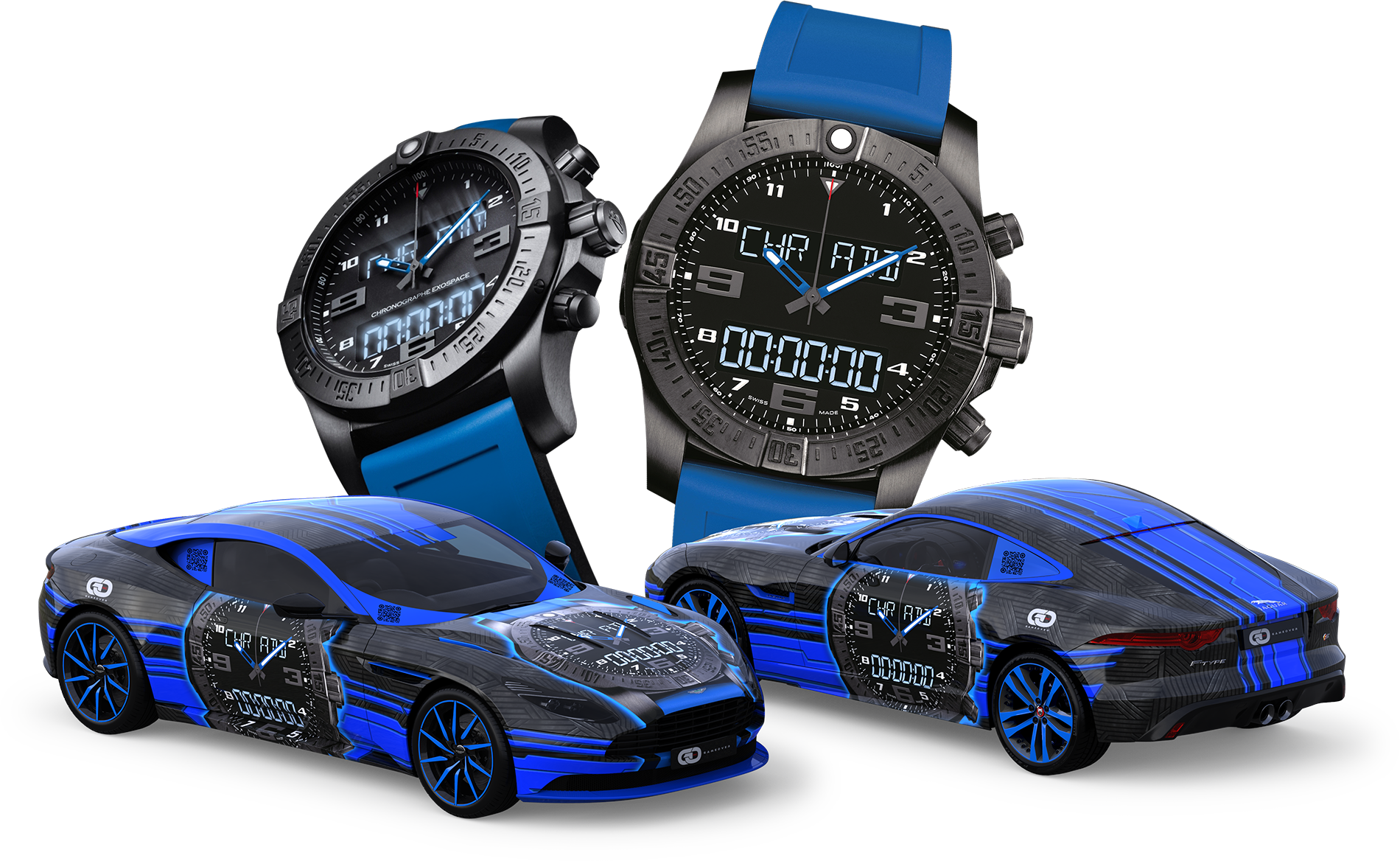 To ensure safety and to maximize the number of impressions captured during the media campaign, our drivers are trained extensively in specialized defensive and tactical driving. We optimize the impact of your advertisement by driving in curb lanes to ensure better visibility for pedestrian traffic.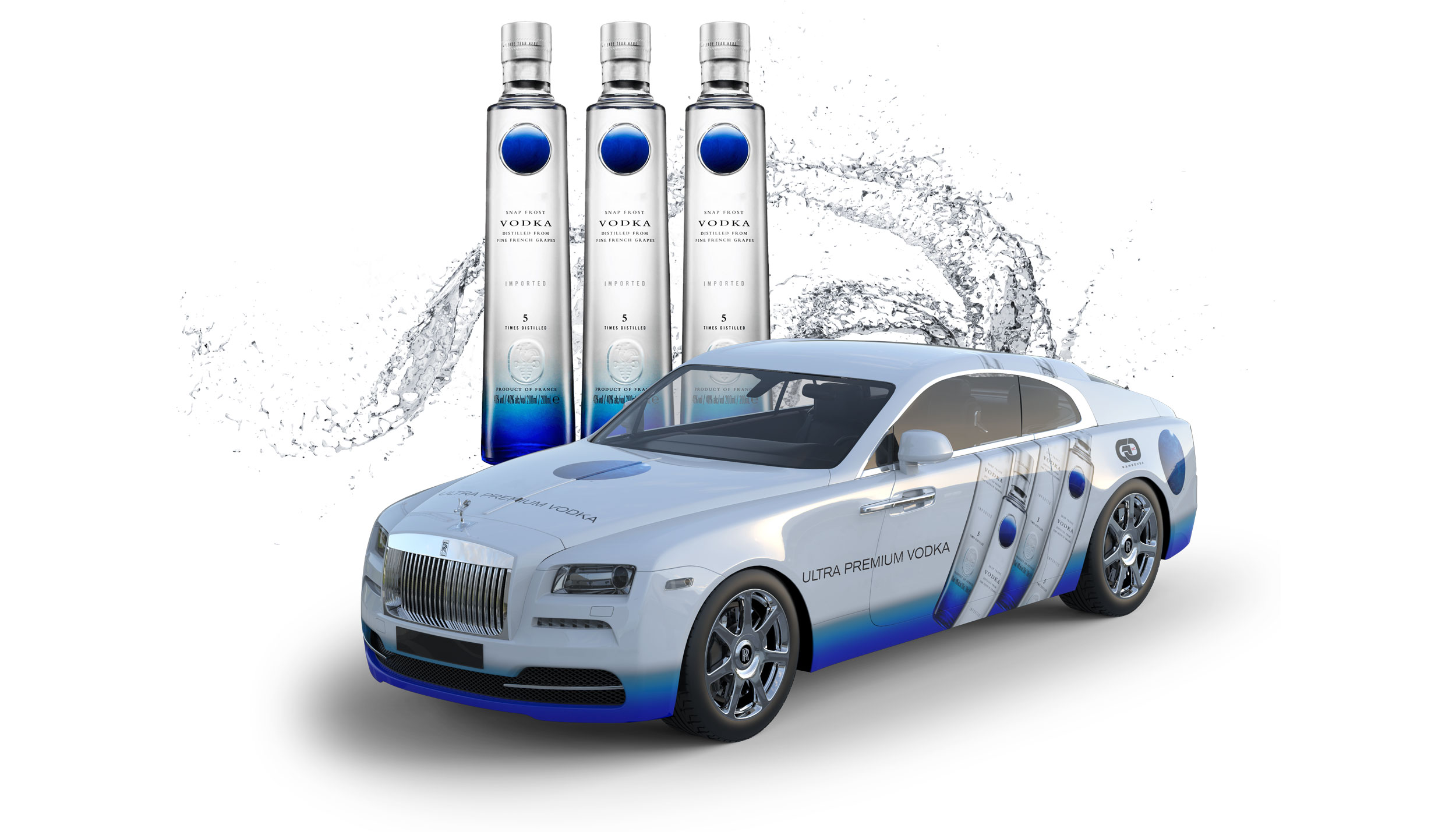 Our drivers monitor the flow of vehicular traffic in conjunction with traffic lights to best optimize exposure of your advertisement at red traffic lights. During red lights, our drivers will position your advertisement as the lead vehicle in the lane of traffic to take full advantage of busy intersections.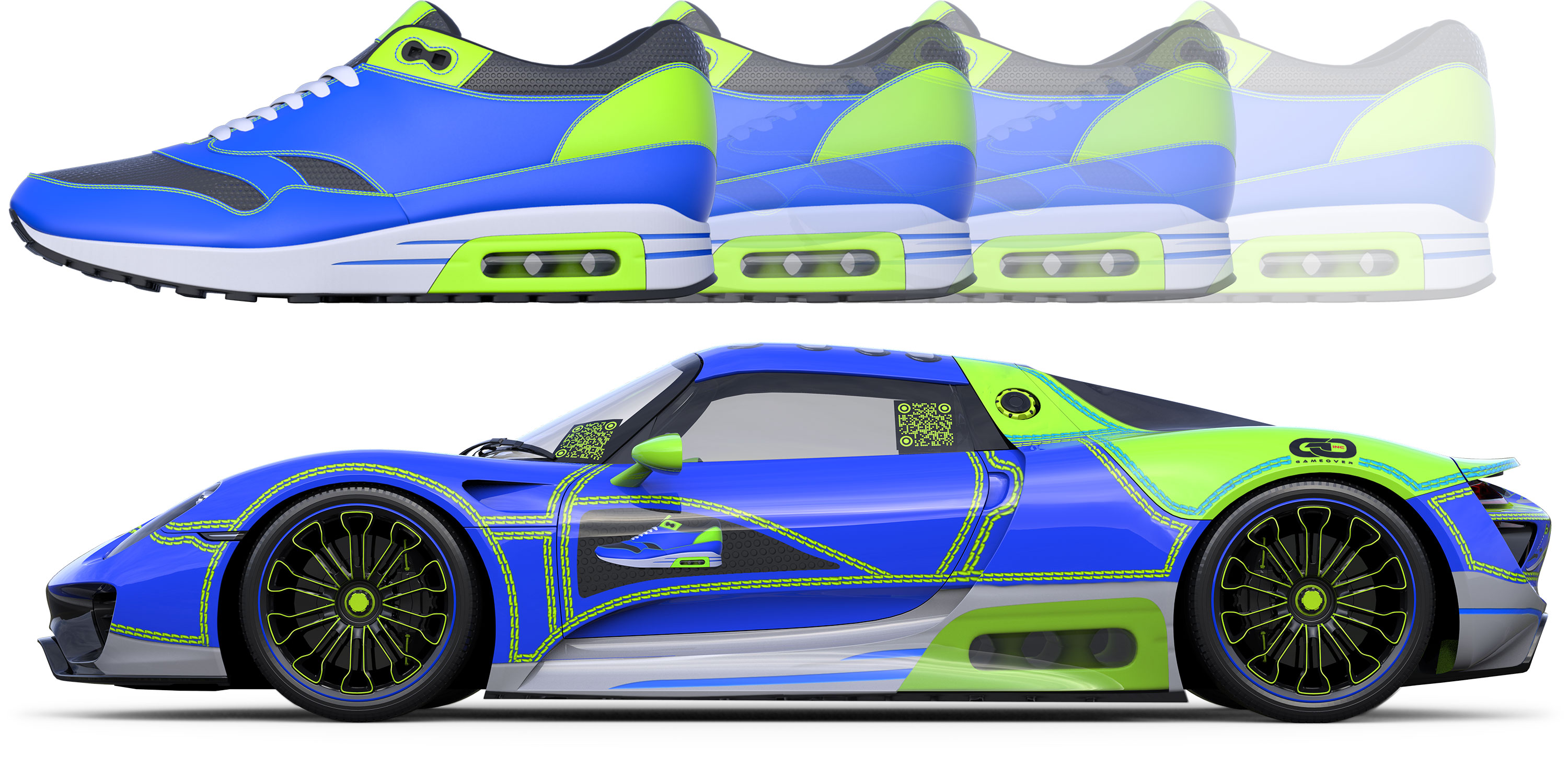 The major cities where we provide our services have speed limits of 37 mph / 60 km/h or less. In most cases, the speed limits are even lower to accommodate traffic conditions.
Gameover utilizes in-car technology to ensure our supercars do not go over 37 mph / 60 km/h. Analytic reports collect statistics regarding average speed, time spent in motion, and how much time was spent stationary.